The damage left in the wake of an identity thief can take years to clean up. Having your identity compromised can cause problems applying for credit or loans, applying for jobs or housing, and when filing your taxes. Make sure you are doing everything you can to guard your identity.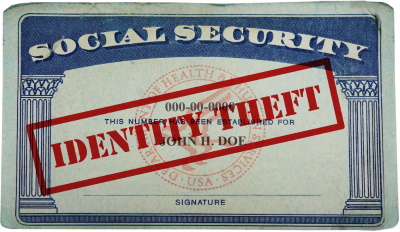 The IRS and its partners are constantly working to combat these types of crimes. Here are some tips they recommend to taxpayers to help protect themselves against identity theft.
Always use security software.
This software should have firewall and anti-virus protections and be set to update itself automatically.
Use strong, unique passwords.
Consider using a password manager. Nothing on the internet is unhackable, but most experts agree they are safe to use. Password managers generally help users create stronger passwords and remind them to enable two-factor authentication as well.
Learn to recognize and avoid phishing emails, threatening calls and texts from thieves.
These scammers pose as legitimate organizations such as banks, credit card companies, and even the IRS.
Never click on links in unsolicited emails or messages from unknown senders.
Also, do not click on links or download attachments from emails that seem suspicious, even if they appear to be from senders you know. Scammers can easily make a fake email look authentic.
Protect personal information and that of any dependents.
Don't routinely carry your Social Security card in your wallet. Ensure your tax records and identity documents are stored securely in your home.
More from Bacon & Gendreau:
12 ways to protect your identity everyday Tax Scams – 5 Ways to protect yourself from IRS scams and fraud Get an IRS Identity Protection PIN 7 tips for safer online shopping Taxpayer Guide to Identity Theft