Online shopping becomes more ubiquitous every year, and with it comes an increase in identity theft. Criminals can use your personal data and financial information to drain accounts, open new credit cards, and file fraudulent tax returns. While you can't prevent all attempts to steal your identity, you can lessen the risk by being a savvy internet shopper.
Never make a financial transaction on a publicly available Wi-Fi network.

These networks may not be secure. If you must check your bank or credit card account or make a purchase while out and about, turn off Wi-Fi and use your cellular connection. Using your financial institution's app instead of a browser may add another level of protection.
Don't give more information than necessary.
A retailer will never need your Social Security Number to take your credit card. If you are asked for an unusual amount of personal information, do not complete the transaction.
Shop at familiar retailers.
Verify you are at the store's real website; watch out for slight misspellings. Look for the "s" in "https" or a lock icon in your browser's URL bar. Use extra caution on unfamiliar sites and avoid using links in pop up ads.

Shop with a $0 fraud liability credit card.
Use a credit card over a debit card when shopping online. Many credit cards will immediately suspend any purchases reported as fraudulent while they investigate, but if your bank account gets emptied you could be days without access to any cash.
Use a disposable credit card number or a prepaid card.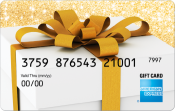 If your credit card issuer offers it, take advantage of virtual or single use credit card numbers for online purchases. They allow you to pay with your regular credit card account without handing over your real card number. If your credit card issuer doesn't offer single-use numbers, you can shop with a prepaid card or gift card. These cards will carry a Visa, MasterCard, Discover, or American Express logo and can be used anywhere those credit cards are accepted.
Learn to recognize phishing emails.
Emails can be spoofed to appear to come from a trusted source and contain malevolent links or attachments. That special offer email you received just may be too good to be true. When in doubt, skip any links and navigate directly to their website yourself before inputting any login information.
Check your statements carefully.
Save those order confirmation emails and compare them to what appears on your statement. If anything looks fishy or you've been charged a different amount, contacted your credit card company immediately. Just note, some retailers will make separate partial charges to your card as each package in your order ships.